Why install ceiling fans?
Ceiling fans use much less electricity than your typical air conditioner and heat pump operation. You can save a bundle of money on your electrical bill. If your looking to efficiently cool down, or circulate the heated air in particular rooms, a ceiling fan is the way to go.
Just replacing your existing ceiling fan?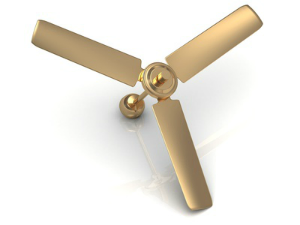 Feel free to purchase any ceiling fan at Home Depot, Lowes, or any local supplier and we'll gladly install it as early as the following day.
NO electricity, no problem.
Your room may not be prewired for a ceiling fan install.
But don't worry,
SmallJobs
is here to help you. We can run the wires, and light switch for your new ceiling fan, before we install it.
Whether there is existing electricity or not, we can install a ceiling fan in virtually any room of your home.
Crofton Ceiling Fan Installation, done right.

Remember, you don't always have to need to pay the outrageous prices of a electrician when you need to replace or install a ceiling fan. Just tell us what you need, and if we cannot help you, we can refer you to an honest electrician that
we trust
. We are dedicated to solving your home problems whether we do the job or not