Crofton Window Screen Replacement / Installation Services.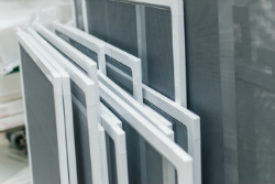 When its warm, we all want to open our windows, and let the fresh air in. Window screens allow us to enjoy the warm weather without worrying about flies, mosquitos, and other pest. If your window screens are missing, torn or oudated,
SmallJobs
is here to help.
Unfortunately, few homeowners understand the complexity of window screens or the correct way to install new window screens.

There's a Lot more to Window Screens than you think.

That's the benefit of hiring
SmallJobs.
We can properly replace new window screens. While we're there, we can even take care of other home projects and maintenance repairs, all in the same day.
NOTE:
We are also experienced in all exterior window and door moldings as well as many other areas of repairing and improving homes. If you are looking for a new window screen installation and/or window screen repairs in the Crofton, Maryland area, please consider choosing us.
What our customers are saying?

Its a fact: Our customers love us. Read some of our
reviews here
and see what our customers are saying. If you are in need of home repairs in Crofton
,
please consider
SmallJobs
.
We would love to add you to our extremely satisfied customers!