Crofton Home R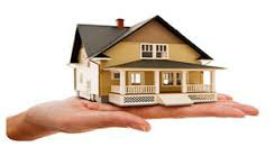 epair Services.
SmallJobs
is proud to provide home repair services to Crofton Maryland. We have been providing our home repair services to Crofton Maryland for years.
Let's face it. There are a lot of things that can go wrong in your home. Just like your car, your home needs to be well maintained and even with (normal) wear and tear, you're looking at repairing different things over the years.
Crofton home repairs done right.

If your going to choose a State Licensed Handyman to do some repairs in your home, you might as well choose one that's local and will do the job right the first time. We fit the bill.
Crofton Maryland is the city we service, and we complete every job with some of the highest standards in the business. To solve your home repair problems, call us today.
What our customers are saying?

Its a fact: Our customers love us. Read some of our
reviews here
and see what our customers are saying. If you are in need of home repairs in Crofton
,
please consider
SmallJobs
.
We would love to add you to our extremely satisfied customers!